Julie Barnett, Doctor of Physical Therapy, completed pre-requisite physical therapy course work at Baylor University and graduated with her BS in Physical Therapy from the University of Texas Medical Branch in Galveston Texas. She completed her clinical doctorate degree from Rocky Mountain University of Health Professions in Provo, Utah. Special interest research review was performed on orthopedic overuse injuries in runners. Dr. Barnett received her certification in manual therapy from the Stanley Paris' Institute of Graduate Health Sciences from St. Augustine Florida.
Dr. Barnett owned and directed her private practice with specialization in sports and spine medicine from 1989-2002. She continues to work part-time as director of The Non-Surgical Center of Texas in conjunction with a physiatrist specializing in regenerative injections and rehabilitation. Her specialty areas include: manual therapy, stabilization training, biomechanical and orthotic interventions and multiple strategies incorporating taping techniques. She provides sports medicine consultation to San Antonio Fit marathon training groups for preparation for the local Rock N Roll marathon each year.  She also currently serves as Vice-President of the Texas Physical Therapy Association central district committee.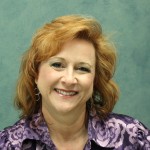 Elaine Duet-Lee has more than three decades of experience in health care. Duet-Lee has worked in a variety of settings over the years, most recently for a local home healthcare company. All of her professional experience has been in the San Antonio market, where she has helped to open and grow clinics while enhancing professional development for staff. Duet-Lee earned her Bachelor of Science in Physical Therapy from the UT Health Science Center at San Antonio in 1989.  She earned an Associate of Applied Science in Physical Therapy in 1985 from St. Philip's College, and is also certified massage therapist. Duet-Lee is a longtime member of the American Physical Therapy Association and has served in a leadership in the state chapter's annual conference.
Click here to visit our Resource Center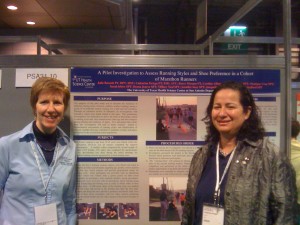 Julie Barnett and Cathy Ortega attend the ICSEMIS: International Convention on Science, Education and Medicine in Sport in Glasgow, Scotland.  Julie Barnett presented: A Pilot Investigation to Assess Running Styles and Shoe Preference in a Cohort of Marathon Runners.