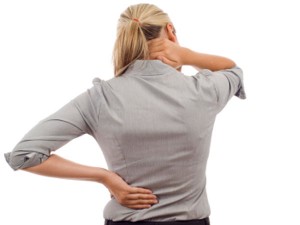 I injured my back in June of 2014. My symptoms included muscle spasms, tingling, numbness, and burning in my legs and pelvis, along with an inability to sit or stand for long periods. For the next two months, I experienced a gamut of conventional treatments for herniated, bulged, and degenerative discs. Some of these treatments included oral steroids, epidural steroid injections, pain medications, and physical therapy. My symptoms persisted along with a considerable amount of pain and discomfort.
In September 2014, I began seeking the advice of several orthopedic spine surgeons all of whom recommended spinal fusion or some alternative surgery.
In an effort to avoid back surgery, I began researching alternative treatment options. My search led me to the Non-Surgical Center of Texas. Dr. Zaharoff reviewed my records, conducted an examination and was confident she could help.
I started physical therapy in January 2015, and in March of 2015, Dr. Zaharoff administered a series of prolotherapy injections into the ligaments in my lower back. The pain and symptoms gradually began to subside, and by July 2015, I had improved substantially. My legs and pelvis were quiet and the pain level negligible. The combination of physical therapy and prolotherapy worked for me.
It has been almost two years since my injury. I am back to an active lifestyle and I have been able to avoid surgery.
The comprehensive care I received at the Non-Surgical Center of Texas from Dr. Annette Zaharoff, MD, Dr. Julie Barnett, DPT, and Mrs. Julie Miller, MPT, was quite remarkable. The professionalism, expertise, experience, and commitment to patient care were apparent from the initial exam to the final appointment.
I highly recommend The Non-Surgical Center of Texas to anyone with an injury that can be addressed with a non-surgical approach.
Cathy Taylor,
Girls' Athletic Director – George West ISD
---
This is a follow-up testimonial received March 2017
I traveled to Arizona over spring break to do some hiking.
After day hikes in Sedona, confident my back was up to the challenge of backpacking, I went on a 25-mile trek into and out of Havasu Canyon to see the waterfalls.
Upon my ascent, having no difficulties other than blisters, I took time to reflect and silently thanked those who have been pivotal in helping me get to this point.
I am two years post-prolotherapy, compliant with stretching and core exercises, and I continue to do well.
Once again, thank you Dr. Annette Zaharoff, Julie Barnett, DPT, and Julie Miller, PT, for the care I received at the Non-Surgical Center of Texas.
Cathy Taylor,
Girls' Athletic Director – George West ISD
---
From a letter to Dr. Zaharoff from a patient experiencing back pain due to a herniated discs who received steroid injections and physical therapy sessions.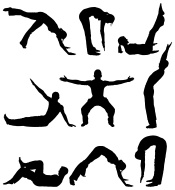 "After those sessions, you allowed me to return to my normal schedule, however you prescribed a series of exercises that you and (Director of Physical Therapy) Julie Barnett prepared, and told me that I was to do them "forever."  …
The purpose of this letter is to thank you . . . for the excellent care I received from you and your staff. I have followed your "forever prescription of exercises" and I have not missed a single day of doing the designated exercises. The results have been excellent and I am so grateful that even at my advanced age, I am able to do all of the normal things I desire to do.
Please know how grateful I am to you and your staff for the excellent care, treatment and advice I received.
Bernard P. Harris
---
I am 68 years old.  I surgery on both knees about 50 years ago.  Football injuries.  About 30 years ago I moved from Laredo out to the family ranch near Encinal, Texas.  For about 20 years I loved taking long walks on the ranch.  About 10 years ago my left knee started really bothering me, so I quit taking my walks.  I figured I was doomed to getting an artifical knee.  Then I heard about Dr. Zaharoff.
I took a blood test, and had an MRI for the knee, and started PRP treatments.  Today about a year later, I can honestly say the treatment was a success.  About two weeks ago I took a one hour walk on the ranch, and had no pain or discomfort.  Just last weekend, my 25-year-old daughter came to visit from Duke University, and wanted to walk around the ranch, so off we went.  I even had to climb up earthen banks about 20 feet high, and then descend on the other side.  Success!  No pain or discomfort.
Ricardo D. Palacios, Attorney at Law
Author – Tio Cowboy (Texas A&M Press, 2007)
---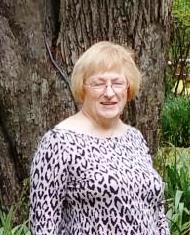 It has been almost two years since I had my first stem cell injection in the left knee and almost one year since the right knee.  Thank you.  It works.  I feel better and can do more than I have been able to do in years.   I am amazed at how much more I can do each week. … With the stem cell injections I feel like I have new legs.  Thank you.
Jan Hill. Satisfied patient
---
In February 2014 I hurt my Achilles tendon while riding my bike for pleasure.  I thought it was just a bruise and waited for it to get better.  In November 2014, I went to see a foot and ankle specialist because it had not recovered.  After a month of therapy and an MRI, the specialist recommended surgery to repair the tendon because it was partially torn.
My wife saw an article in the SA Express News telling about Doctor Zaharoff, MD and her alternative procedure to treat this type of injury.  I saw Dr. Z in February of 2015 and had four PRP injections into my Achilles tendon.  After therapy that lasted through August of 2015, my improvement was so positive that I have now returned to all my normal activities and the tendon is feeling great.
I would highly recommend Dr. Z to anyone with a sports type injury that would like an alternative to surgery and a long recovery time.
Michael W Covington CPA
---
I appreciate knees….
My left knee is nearly 75 years old; my right knee is about 9.  They both are arthritic, and they were  both painful.   My skilled and excellent orthopedic surgeon told me I could have my old knee replaced and my new knee could have a surgical revision  — but I'm not fond of surgery.
I do have a choice, however, and my choice was non-surgical.  Neither of my knees will ever regain their youth, but thanks to analgesic, training, strengthening and exercise programs, my choice is to keep my left knee and have no further surgery on the right.
I believe I've found a viable alternative to more surgery:  The Non-Surgical Center of Texas.    Annette Zaharoff, MD, Julie Miller, PhD and Julie Barnett, PhD and the top notch, inventive physical therapists at the Center have devised treatments that will allow me to keep my knees moving without resorting to more surgery and replacement.  I don't think I'll run a marathon in the near future, but I will have reasonable knee function.
Thank you, ladies, for keeping my knees (and me) going!
Eileen Lundin
---
"In mid-January, after what I thought was a simple toe stub, I was in excruciating back and leg pain. After several hospital and doctor visits that did not do anything to identify the cause or a treatment except take pain pills.  My daughter suggested that I visit Dr. Zaharoff for help.  That was the best suggestion ever!  Dr. Z listened to understand my situation.  She was quickly identified the causes of my pain and provided a plan to get me out of the wheel chair and walking again. Dr. Z immediately made me feel confident she would help.
The team at Dr. Zaharoff's have been absolutely wonderful!  After an injection, to reduce the pain, the physical therapist helped me get stronger and taught me techniques and mechanics that equipped me to return my daily activities.  Everyone's caring, friendly and professional guidance encouraged me to stick to the plan.  I am grateful for the support and guidance that has allowed me to return to my life with even more gusto than before!
Thank you Dr. Z and team!"
Sandy Crockett, Corvette driver and busy employee
---
"I've had nonstop occipital headache/neckache for 33 years following 2 car accidents. One whiplash, one slow rollover with no seatbelt. When the car rolled over, I landed on my head, causing torn ligaments in my neck. They don't show up on x-rays, CT scans, or MRIs. Neck spasms cause the actual pain. The muscles in my neck stay contracted due to torn ligaments. Pain killers don't help, since that cause is muscle spasms.
After over 500 doctor visits, I found a combination of anti-seizure pills (neurontin and clonazepam) which stop the pain.
I got lucky and found out about prolotherapy and Dr. Z. After just one set of prolo shorts, my neck spams are getting better. After six sets of shots, I've been able to get off of five pills. Hallelujah! Prolotherapy works! Thanks, Dr. Z."
---
"Back in November 2010, I had an injury to my right shoulder and since I had planned a skiing trip for December, I decide to visit an orthopedic surgeon to get some relief and to ask if I could still go skiing. He took some x-rays and advised that a cortisone shot should get me over my difficulty. The treatment worked and I was able to go skiing as planned.
While on the skiing trip, my son advised me that if I continued to have trouble with my shoulder, I should consult with a prolotherapy practitioner. My son had experienced a similar injury and had gotten very good results with this kind of treatment. As it turned out, the cortisone shot was a temporary fix because sometime after I returned home, I began to have shoulder pain again so that it was interfering with my daily activities.
I made an appointment with Dr. Zaharoff and She diagnosed my injury as a torn rotator cuff and calcification of the bursa. She recommended a series of physical therapy sessions to strengthen and stretch the shoulder area and supporting structures in preparation for the prolotherapy injection treatment which she subsequently administered.
After a series of prolotherapy treatments combined with more physical therapy sessions, the pain in my shoulder began to subside and I started to regained use of my shoulder. I am now able to continue with my active life style. I should point out that it took more than a year to get over my injury but I would choose this route again rather than to have surgery. I also think that it took longer because of my age, I'm 74.
I can't say enough good things about Dr. "Z" and her staff as well as the physical therapy staff. I was always treated as a valued patient and they were dedicated to getting me well as possible, especially Dr "Z". "
Alfred Medina

---
"It has now been several months since my treatment ended. Since then I have continued my normal activities working around the ranch without pain in my knee. I had not however given the knee a real test. In May, 2012 I traveled to Durham, NC to attend my daughter's graduation from Duke University where she received her Masters in Environmental Science. I had to walk all over the campus, probably two or three miles in total, and I experienced no pain whatsoever.
In June, 2012, I traveled to Seattle, WA to attend my son's graduation from Bastyr University where he received his Masters Degree in Accupuncture and Oriental Medicine. I had to walk all over the Fremont Neighborhood of Seattle and around the Bastyr campus. Several miles in total, and again I experienced no pain whatsoever. For me, PRP worked! And, I am so happy that it did."
Ricardo Palacias

---
"Regardless of which physical therapist I saw, I knew they were going to know my case just as well as the last person who saw me.  You're not just another number.  They go over their patient's records carefully and review your case with you so you know what to expect. That's really a key communication piece that doesn't happen in most places."
     Anita Garza
Ace in the Hole
---
"There was no anesthesia, no surgery and no time in a hospital bed. For me, it was a simple, effective treatment. My injury was so bad I couldn't shoot a gun. Now, I'm out on the range shooting big guns."
Bill McLennan, retired police officer
---
"My foot had been hurting but not to the point where I couldn't run. Dr. Zaharoff looked at it and told me the tendon could rupture, so I reluctantly stopped running and made a follow-up  appointment to see her. She answered all my questions. She was very open about the injury, what I could expect from recovery and how long it might take. It was very good. I'm running again.  Her staff is extremely friendly; they couldn't be nicer. It's really a great group to work with."
Ann Allwood, senior marathon runner
---
"If I had not gone to see Dr. Zaharoff and followed her regimen and done the things she advised me to do, there's no way I'd have been able to do the Rock 'N Roll Marathon. I couldn't even walk up or down the stairs. Now I have no problem walking the stairs – or running a half marathon."
"These days, I only have slight tenderness if I run too far or too hard. She has helped me so much, not only to run pain free, but to get back my confidence. I love Dr. Zaharoff and what she does."
Angela Reid, registered nurse and marathon runner
 _____________________________________________________________________________________________________________________
"I am 59 years old and was suffering from chronic pain in my left knee which resulted in a limp when I walked, the pain was starting to show.  A surgeon diagnosed my fear, worn cartilage and artheritous. But, surgeries are hard on your body not to mention the pain from the healing process, plus months of therapy.
I did some research and found Dr. Z. She recommended prolotherapy injections. The first injection was painful, but each one thereafter less so. Today, my limp is gone, I exercise regularly, have no pain and am grateful that I was able to avoid surgery."
Ronald Cosper, San Antonio