The Non-Surgical Center of Texas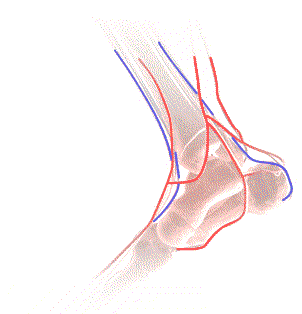 Athletes, weekend warriors and anyone with chronic aches seek the medical expertise of Dr. Annette Zaharoff for Non-Surgical Alternatives to relieve pain and repair acute, chronic and recurring injuries resulting from either sports and physical activity, or from daily repetitive movements.
Dr. Zaharoff is a board certified Physical Medicine and Rehabilitation physician also known as a "Physiatrist" (fizz-AYE-a-trist).  She is a specialist in Rehabilitation Medicine and among only a handful of Physiatrists in the nation who combines a comprehensive team approach with a variety of treatments.  Treatments include: physical therapy, diagnostic ultrasound, prolotherapy, platelet rich plasma injections, acupuncture and electroceuticals to treat muscle, nerve, bone and joint problems for acute, chronic and recurrent injuries. Common examples of musculoskeletal problems include ankle and knee sprains, muscle strains, shoulder dislocations or rotator cuff problems, bursitis, tennis elbow, carpal tunnel syndrome, osteoarthritis, hip tendinitis, low back pain, neck pain, ankle pain and overuse injuries such as tendonitis and stress fractures.

Prolotherapy

Prolotherapy ("Prolo") is an injection treatment to stimulate your body's own ability to strengthen weak and painful ligaments, tendons, cartilage, and other musculoskeletal tissue.

Platelet Rich Plasma Injections

The concentrated platelets found in PRP contain huge reservoirs of bioactive proteins, including growth factors that are vital to initiate and accelerate tissue repair and regeneration.

Testimonials

"If I had not gone to see Dr. Zaharoff and followed her regimen and done the things she advised me to do, there's no way I'd have been able to do the Rock 'N Roll Marathon…