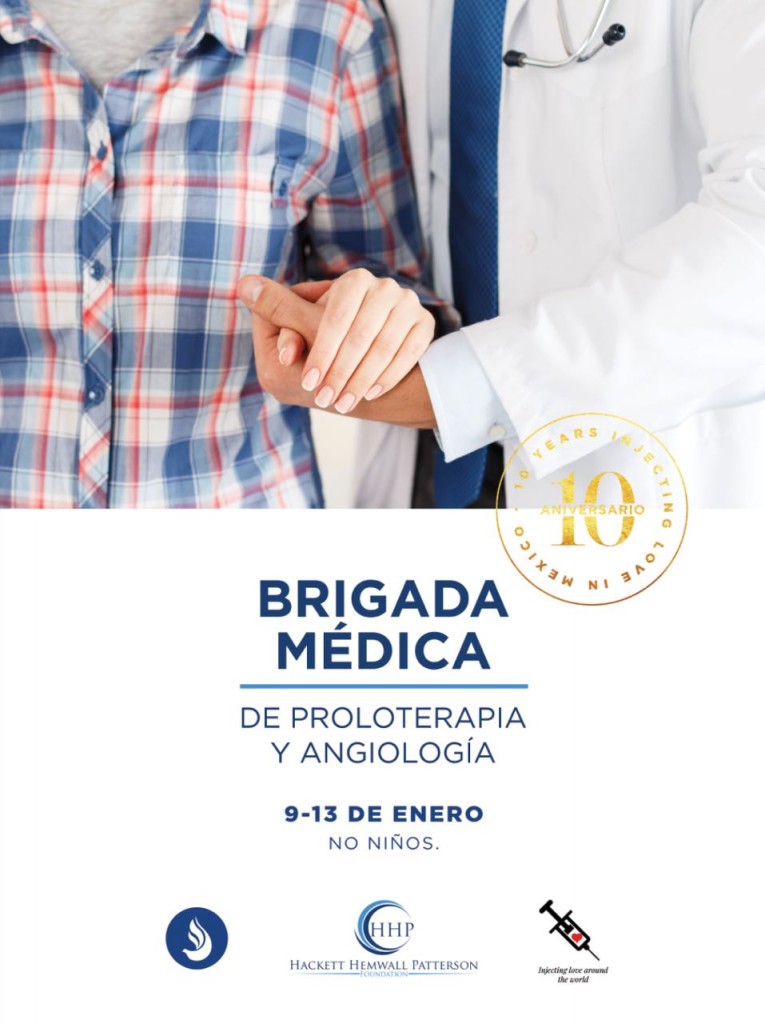 Dr. Annette Zaharoff will return to Mexico in the New Year to help lead a volunteer mission for patient treatments, which also will include training physicians from around the world in the use of prolotherapy to relieve joint pain and repair musculoskeletal injuries.
Dr. Zaharoff will serve as co-clinical director for the Mexico mission organized by the non-profit Hackett Hemwall Patterson Foundation (HHPF). A major focus of the HHPF is to train physicians from across the globe in the latest in prolotherapy techniques, an injection therapy treatment that uses dextrose, the body's naturally produced sugar, to help heal injuries and reduce pain.
The clinic will be held Jan. 9-13, 2017 in Guadalajara. This is the Foundation's 10th anniversary mission trip to Guadalajara.
Dr. Zaharoff will join approximately 120 other volunteers — including some 20 physicians from Italy, Turkey, Canada, Central America, South America and the United States — in treating more than 1,200 patients in Guadalajara, Mexico.
Patients will be treated with the injection therapy to help with orthopedic issues including shoulder pain, neck and low back pain and knee and hip pain. Patients travel from all parts of Mexico and South America seeking relief for their orthopedic pain problems.
Following the clinics, physicians will hold didactic sessions and hands-on labs to further their learning about prolotherapy techniques.
This is the fifth trip Dr. Zaharoff has made to Mexico with the Hackett Hemwall Patterson Foundation. She is preparing for a March mission trip to Honduras — her 10th to that Central American country.
Dr. Zaharoff has worked in recent years as part of a committee developing a global standardization curriculum for utilization of prolotherapy that may serve as a global model for prolotherapy training. The Mexico mission offers the trained physicians the opportunity to receive Continuing Medical Education credits (CMEs) and will provide the Standardization Committee an opportunity to present and review the working curriculum for prolotherapy standardization.
About Dr. Z
Dr. Annette Zaharoff, a former professional tennis player on the WTA circuit, heads the Non-Surgical Center of Texas on Huebner Road (www.drzmd.com).  An expert in Rehabilitation Medicine, Dr. Zaharoff is recognized for utilizing cutting-edge, non-invasive treatments such as Stem Cell therapy, prolotherapy, platelet rich plasma injections with ultrasound guidance and acupuncture, often paired with physical therapy.