By Annette "Dr. Z" Zaharoff, MD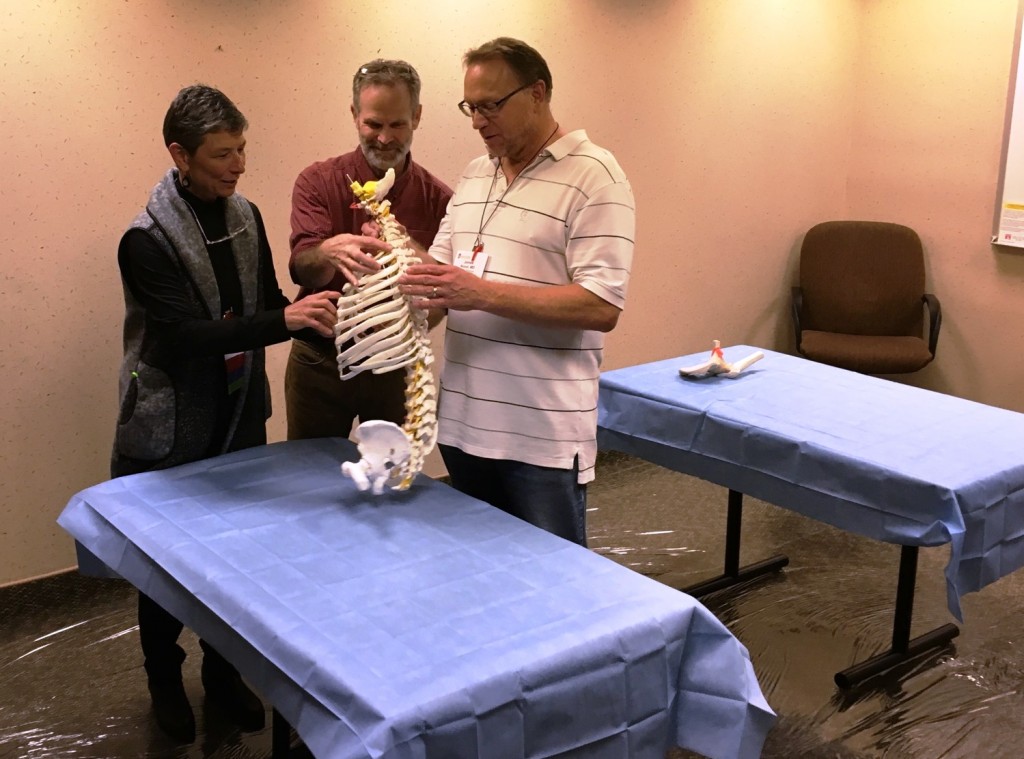 Last month I returned from the 13th annual Prolotherapy Conference and Research Symposium at the University of Wisconsin-Madison, organized by the non-profit Hackett Hemwall Patterson Foundation.
It's one of the biggest events we put on annually. This year I was privileged to serve as Director of Education for the conference of researchers and practitioners from around the world who gathered to learn more about the latest findings and best practices for the treatment of muscle and joint pain with simple injection therapy.
As many of you know, I am an ardent proponent of prolotherapy as an effective treatment for repairing and regenerating musculoskeletal injuries.
Prolotherapy involves the injection of a solution of dextrose (sugar) and lidocaine into damaged tissue or joints to help promote healing.  Osteoarthritis and other forms of arthritis can be treated with prolotherapy, along with joint and tendon damage resulting from sports or work-related injuries.
I've been using prolotherapy for over a decade to treat neck and low back pain, degenerative disc disease, knee and hip arthritis, tennis elbow, carpal tunnel syndrome, ankle and foot injuries, shoulder pain and other acute and chronic sprains and strains.
At the symposium, more than 100 doctors from around the world (including Italy, Canada and South Korea) gathered for the much-anticipated Research Day, during which state-of-the-art information is presented. The symposium exposes people in the field to the highest level of evidence-based research and the latest in prolotherapy studies, including the verification of the effectiveness of the treatment. It's a very exciting time to be involved in this field of study and practice.
We discussed how hormones can affect ligaments. When women lose estrogen, ligaments become more lax and heal at a slower rate than they did when more estrogen was in the body. The same thing happens to men when they lose testosterone.
We are honing in on finding the right blend — the right "cocktail" — of injection solutions depending on what we are treating.  Does the patient have pain related to arthritis or tendonitis? The exact amount of lidocaine, dextrose or other substances used in injection therapy is becoming more customized as we discover what is the most effective solution to heal and repair a particular condition or injury.
We also discussed genetic mapping and DNA of the patient, the genetic disposition a patient may have to particular soft tissue injuries or conditions, and how that will play an increasingly critical part to the prescribed plan of care.
Then there are the environmental and lifestyle factors unique to each patient that may impact types of treatments that are prescribed and the responses to those treatments.  If a patient has a sedentary lifestyle and is overweight, how will that impact their stem cell count, which may impact the effectiveness of certain injection treatments such as the mix of Platelet Rich Plasma Therapy and Stem Cell Therapy.
Just before the conference began, my friend and President of the Hackett Hemwall Patterson Foundation Dr. David Rabago, made news as lead author in a new study of patients with knee osteoarthritis who were treated with prolotherapy.
The study, published in the peer-reviewed Journal of Alternative and Complementary Medicine, found that prolotherapy treatment was linked to improved knee-specific symptoms, quality of life, and ability to participate in daily activities among the majority of individuals who participated in several small clinical studies.
This is major news for the 1 million people every year — in the United States alone — who are facing the possibility of knee or hip replacement therapy.
As we continue to move forward with learning how prolotherapy and other injection therapies can be most effective in treating orthopedic injuries, we will continue to train and advocate for these less invasive, less costly procedures as an alternative to effective healing.
Dr. Annette "Dr. Z" Zaharoff heads the Non-Surgical Center of Texas, focusing on non-surgical treatments to relieve pain and repair injuries. A former professional tennis player who competed on the WTA circuit, Dr. Zaharoff remains actively involved with the US Tennis Association. Learn more about her at www.drzmd.com. You can follow her on Facebook at www.Facebook.com/DrZaharoff.