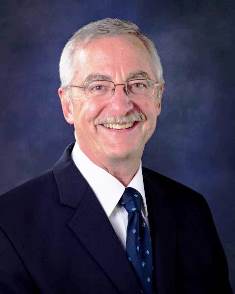 Madison, WI – In a unanimous decision, the nine-member Board of Directors of the Hackett Hemwall Foundation has agreed to re-name the organization as the Hackett Hemwall Patterson Foundation (HHPF) to honor friend and Foundation director Jeffrey J. Patterson, DO.
               Board members made the decision shortly before the one-year anniversary of the death of Dr. Patterson, who suffered a heart attack on Jan. 24, 2014.  Dr. Annette Zaharoff serves on the HHPF Board.
              Dr. Patterson, who was also a professor at the University of Wisconsin Medical School, spent more than two decades serving as the non-profit organization's director. Among his many accomplishments, Dr. Patterson organized and led international medical missions over the last 30 years to help the Foundation fulfill its mission of providing high-quality medical treatment to people around the world who otherwise could not afford medical care. 
              Earlier this month, the Foundation completed a weeklong mission trip to Guadalajara, Mexico, where a team of 18 physicians provided more than 1,100 regenerative injection therapy treatments to more than 600 patients. That mission was dedicated to the legacy and memory of Dr. Patterson.
              "It has been a year of transition as the Hackett Hemwall Patterson Foundation continues on without our leader, mentor and friend Dr. Jeff Patterson," Foundation President Mary Doherty said. "I am proud of our Board of Directors and other dedicated Foundation members who are carrying the HHPF mission forward with Jeff's vision to make the Hackett Hemwall Patterson Foundation the best it can possibly be."
              "Jeff had the dream of teaching prolotherapy and vein sclerosing therapies to physicians around the world, enabling many more patients to be helped with these successful treatments. The recent weeklong meeting in Mexico for prolotherapy standardization is helping us all to realize this dream in Jeff's honor."
              "Dr. Patterson's other passion was helping to make the world a better, safer place through his many years of work in Physicians for Social Responsibility. I am also pleased to note that his work will continue due to many donations of time and funds to PSR."
              The Foundation has provided healthcare for the indigent in the form of prolotherapy injection treatments to help those with chronic pain.  The advancement of prolotherapy training and delivery as a treatment option for chronic joint pain is a major focus of the Hackett Hemwall Patterson Foundation, founded in 1969 by Dr. Gus Hemwall. Other services the Foundation has provided include the treatment of severe varicose veins with sclerosing therapy, ENT surgeries and services, and dental care (preventative and restorative).  
               The Foundation also has donated medical supplies, computers and school supplies to these countries and helped develop and operate rehabilitation centers.
              The Foundation is also highly engaged in training physicians from across the globe in the latest in prolotherapy techniques, an injection therapy treatment uses dextrose to help heal injuries and reduce pain. Dr. Patterson spearheaded the Foundation's annual prolotherapy conference every fall in Madison, WI.
               Members of the Foundation's' Board of Directors are:
Mary Doherty, RTR, President                            Madison, WI
David Rabago, MD, Vice President                    Madison, WI
Julie Olson, RNMS, Treasurer                             Monona, WI
Syd Campbell, Secretary                                        Madison, WI
Adam Balin, MD, Member                                    Fitchburg, WI
Chet Hermansen, Member                                   Madison, WI
Jim Nosal, MD, Member                                       Sun Prairie, WI
Linda Sandhu, Member                                         Wasilla, AK
Annette Zaharoff, MD, Member                         San Antonio, TX
              To learn more about the foundation, visit www.hacketthemwallpatterson.org