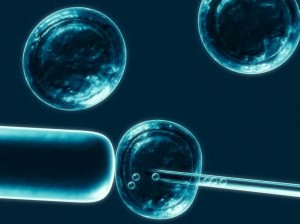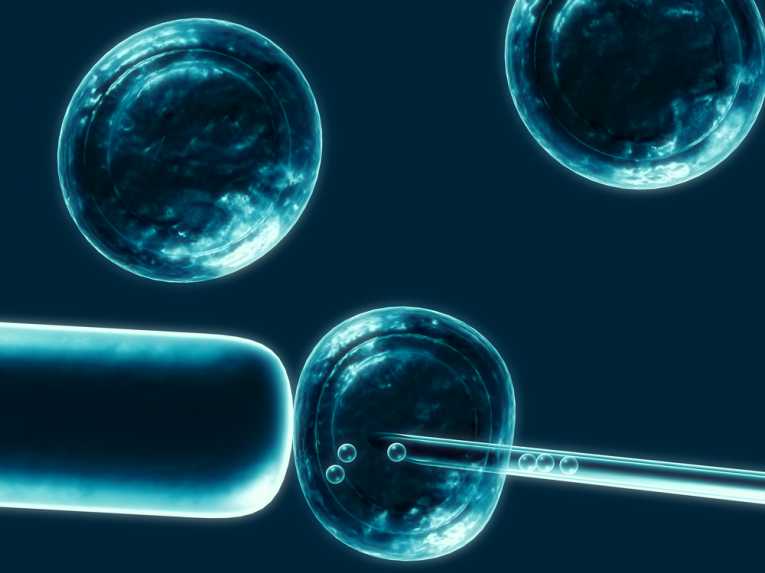 As a physician specializing in orthopedics and sports medicine, I know that stem cell therapy is an impressive tool in my line of work, whether it's used to treat low back pain resulting from disc degeneration or osteoarthritis in the knee, hip, shoulder and other joints.
So it's been very eye-opening to learn about how stem cell research is progressing as a potential treatment option for patients with many other conditions, from Parkinson's disease to multiple sclerosis and even erectile dysfunction and hair loss.
At the 2014 World Stem Cell Summit in San Antonio earlier this month, I was honored to present on an expert's panel in addition to attending many of the seminars as a summit-goer.  What I learned there and at another recent conference in Florida was truly mind-blowing in terms of the possible applications for stem cell therapy.
Stem cells are like blank sheets of paper that have the potential to become skin, muscle, bone or other types of cells.  There was a fair bit of controversy in the early 2000s over the use of embryonic stem cells in research. But researchers have since discovered ways to create cells like embryonic stem cells without destroying human embryos, which has helped lessen the criticism over this important scientific work.
So what are the latest advances in stem cell research? In October, researchers from a company now known as Ocata Therapeutics reported they had created new retina cells from embryonic stem cells for 18 patients who were suffering serious vision loss. Of those patients, 10 of them had improved eyesight.
A company I am familiar with, Bioheart, has developed a trademarked Myocell clinical cell therapy which is being studied as a treatment for those who have suffered heart attacks. The process involves taking a piece of thigh muscle, isolating the muscle stem cells and processing them for injection into the scar tissue of a patient's heart. The goal is to help improve cardiac function by helping the heart muscle beat more effectively.
Bioheart also recently announced a cardiologist in Azerbaijan had conducted the first successful intracoronary implantation of autologous adipose-derived stem cell in a 70-year-old man suffering from ischemic heart disease. Essentially, the surgical team took the patient's own stomach tissue and treated it in a solution that was injected into the patient's heart in a 10-minute procedure that, hopefully, will improve cardiac function.
Stem cell therapy is even being considered outside of injection therapies. Clinical studies are under way for people with Chronic Obstructive Pulmonary Disorder, such as chronic emphysema, in which stem cells are being inhaled with the hope of regenerating damaged lung tissue. People with COPD often have lung lining that is lost or scarred, making it painful or difficult to breathe. One company involved in the clinical studies, StemGenex, reports some patients with this degenerative disease reporting improvements after inhalation stem cell treatments.  Improvements included increased ability to perform daily tasks, reduced reliance on supplemental oxygen, improved sleep and an ability to breathe that is less labored.
Be clear that these are experimental treatments, but all approved treatments today started as experiments. There will be trial and error but the promise of stem cell therapy makes this an almost miraculous time for people like me to be in medicine.
How miraculous? At the 2014 World Stem Cell Summit, researchers discussed how scientists from around the world are working on the ultimate prize – the so-called "God pill" – to help humans live quality lives well beyond 100 thanks to the promise of stem cells in rejuvenating human tissue.
It's still decades away they say, but the fountain of youth has been a discovery sought after for centuries, so a few decades seems like a short wait for such a grand prize.
Until then, remember that healthy diet and exercise are still the only proven ways to fend off Father Time.
Dr. Annette "Dr. Z" Zaharoff heads the Non-Surgical Center of Texas, focusing on non-surgical alternatives to relieve pain and repair injuries. A former professional tennis player who competed in the WTC circuit, Dr. Zaharoff remains actively involved with the US Tennis Association. Learn more about her at www.drzmd.com.